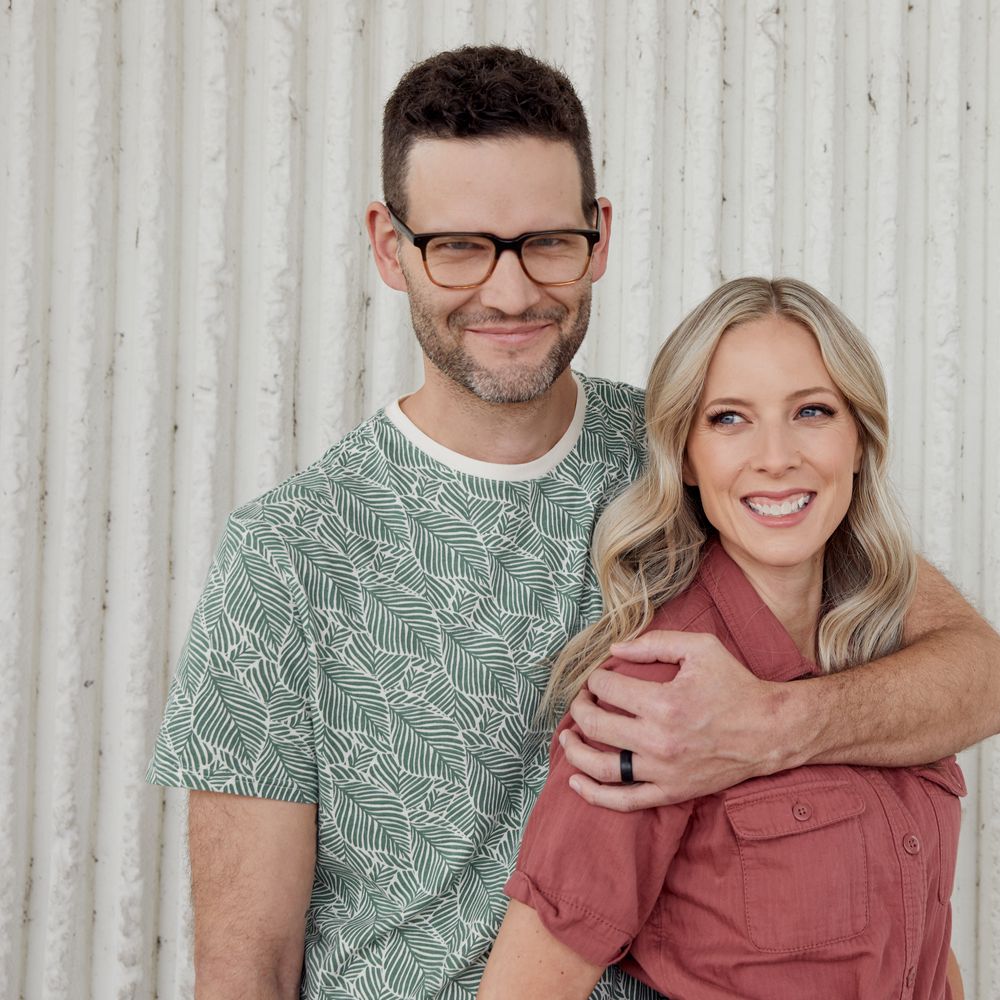 THE DUO THAT ALMOST WASN'T
Chris and Steph were high school, mission trip sweethearts who met and began falling in love on a 13 hour road trip from Nashville to Pennsylvania. Sitting next to each other on brown plastic, fake leather bench seats, neither could've ever known how far that trip on a giant yellow school bus to downtown Philadelphia would actually take them. While dating through high school and marrying in college, they were volunteer worship leaders and served together in a variety of ways (Chris still laughs at his days of wearing a headset microphone and choreographing dozens of children for worship). They seemed like a perfectly normal, happy Christian couple. Everyone would've agreed, especially Chris and Steph. However, things started to change when Chris entered a season of doubt that many people walk through on their faith journey. Though these seasons are normal and sometimes essential, Chris believed that as a leader he should have it all together. With nowhere safe to share what was going on in his heart and mind, he was left to believe that no one would truly understand. So, he kept his doubts a secret and they just kept growing. It didn't help that he was in school for a degree in the music industry. This offered plenty of "alternative" activities to alleviate the shame he felt from the divide between who he pretended to be at church and who he actually was becoming. Eventually, Chris was spending all night out on Saturdays with friends drinking and "partaking" a variety of substances, then waking up Sunday mornings and leading worship to a God he no longer believed in… but no one could know, not even Stephanie.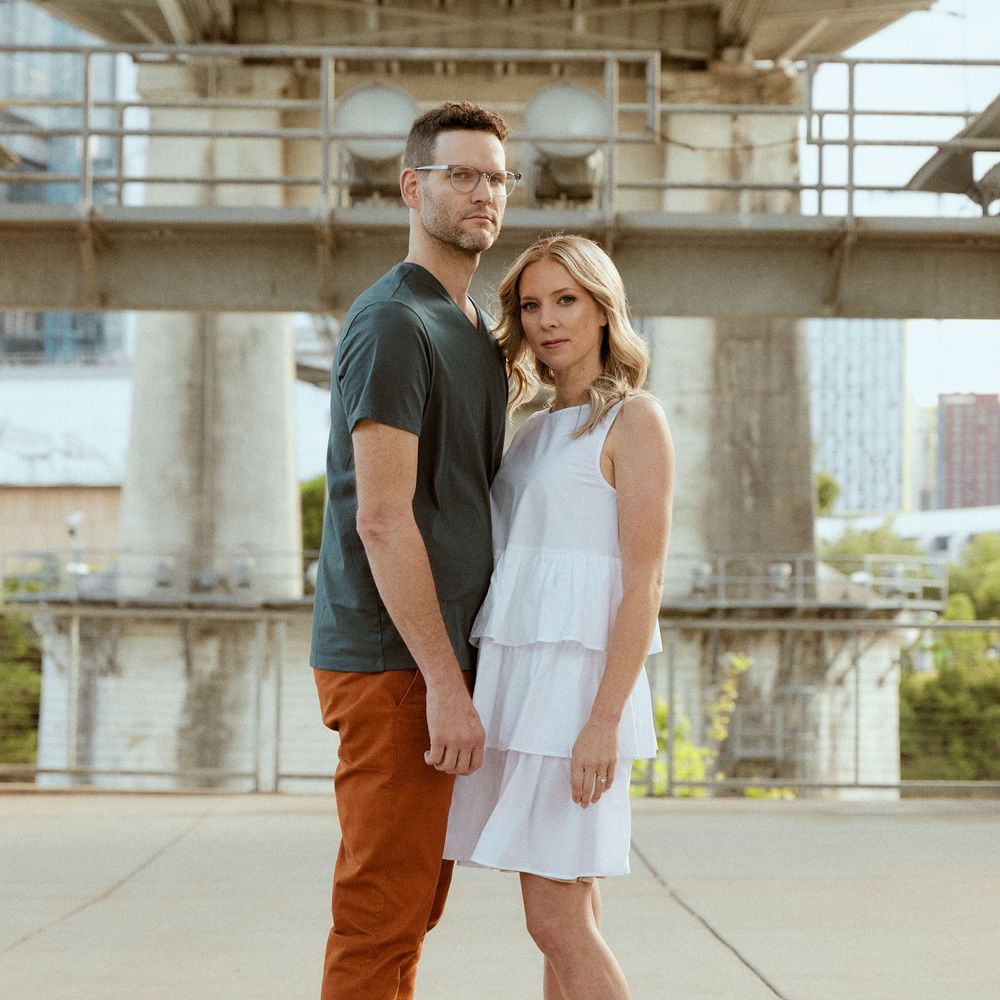 This secrecy and the ensuing lies - both told and believed - put an insurmountable strain on their young marriage and ultimately lead to the devastating reality of divorce. To say that Stephanie's world was shattered beyond imagination by Chris's truth would be a gross understatement. Since she had worked all her life to be a "good, Christian girl," this lack of control and inability to save their marriage left her in the wreckage of a former life with nothing to do but surrender. Fortunately for her, this is the place where God seems to do His best work.
While she was discovering what it meant to be truly free, Chris was running further and further away into the arms of a captor. His journey to religious and relational freedom was fueled by an intense desire for indulgences both physical and emotional. Friends, lovers, drugs and alcohol were his companions in this new unfettered life. No longer bound by the accountability of a God honoring life, freed from the shame of a secret self, Chris was able to openly pursue everything he thought would make him feel happy and fulfilled. The seeds of lies he once believed were now in full fruition as rebellion and a self seeking nature ruled his heart. New relationships he formed were guided by the same selfishness that led him to leave Stephanie. This monumentally prideful kingdom Chris was building was bound to fall. Then about 7 months after leaving, the tides shifted and all the consequences that had been kept at bay finally came crashing in. So when the kingdom fell, all those pleasures and freedoms that seemed so promising were exposed as forgery. Freedom turned to fear and reckless abandon was replaced with anxiety. There was no more hiding, but there was immense isolation yet in the darkest of moments, when all hope seemed lost, Chris found Jesus. Already there, waiting for him and with him at the bottom. The Lord kindly and gently showed Chris that although intellectual doubt is good and necessary, Chris's deepest problem did not reside in his mind but in his heart. "A fool says in his heart there is no God" is the truth that came bounding through. The deepest issue he needed to resolve was that of a sick heart. One riddled with selfishness, pride and idolatry. He could settle his doubts later, he needed a savior. 
Gospel transformation broke through as Chris, with help, began unpacking the years of lies and deception he'd fallen prey to and also the acts of sin and rebellion he'd willfully committed. Vulnerability became common place as he realized where hiding and pretending had gotten him. Chris confessed to God all the doubts, disappointments, and fears he'd held in for so long. And the Lord continued pouring into Chris's heart and soul over weeks and months through the Word and prayer. To say God was giving Chris bread crumbs to follow would be an understatement. Chris kept a document on his phone of all the impossible, improbable and down right miraculous ways God was showing up and revealing Himself. Then, something truly unbelievable happened. Chris ignored it at first, but a prompting from God continued to grow so loud in his heart that it was inescapable. God was asking Chris to pursue Stephanie again.